The Panic Room Gravesend Locations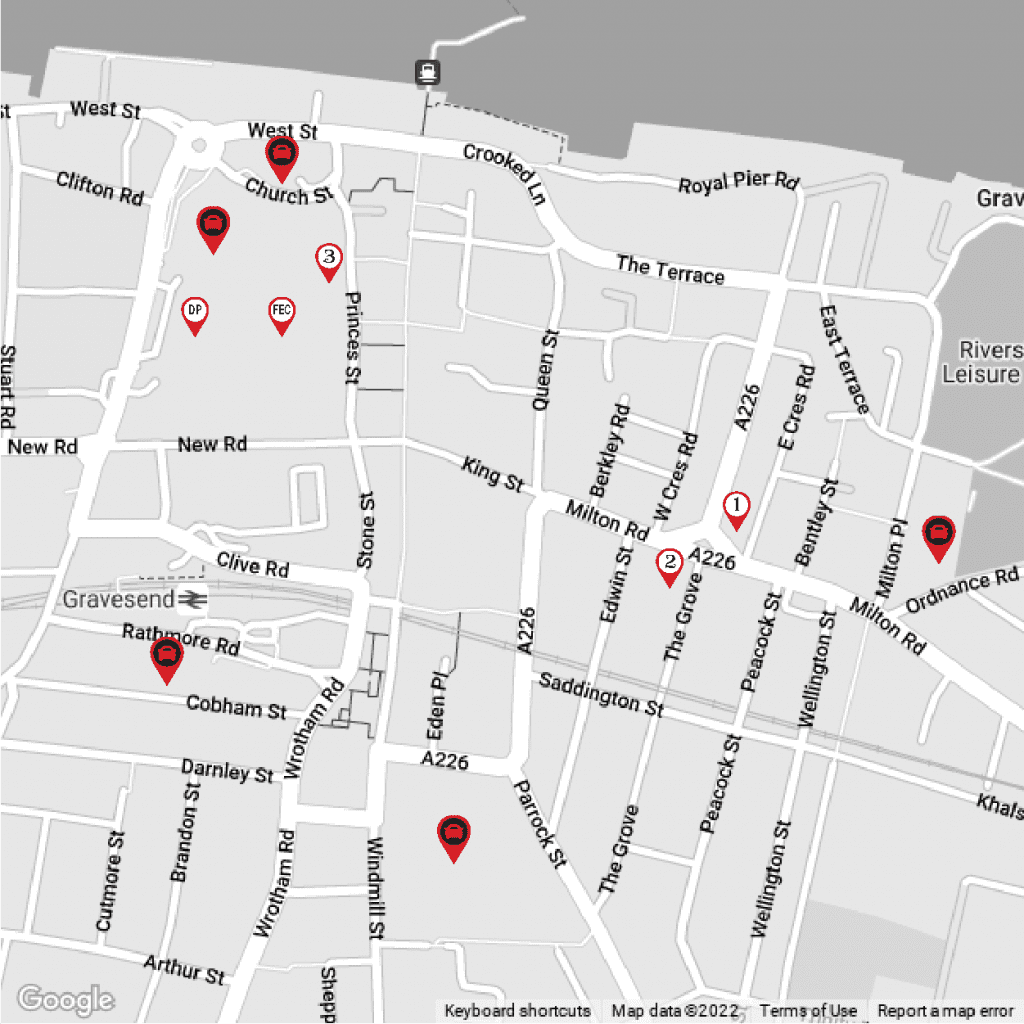 The Panic Room has spread itself across Gravesend as it has expanded and grown over the last 6 years. It's important to make sure that you know where you are going for the game you have booked (or will be booking).
Remember that we don't just do Escape Rooms. We do Axe Throwing, Laser Tag and Mini Golf too. Nonetheless, we have collected all of the information you may require for your visit to us & to Gravesend.
If you want restaurant recommendations, head to our contact page, and we will be happy to help!
The Panic Room Gravesend 2:
Games – The Dollhouse, The Happy Institute, Wizard Of Oz & The Sacrifice
The Grove (Rear of Wing Lee)
Gravesend, Kent, DA12 1DP
WHAT 3 WORDS – ///battle.admits.brain
Google Map Link – https://goo.gl/maps/9uYepAWLyJdRvsHy7
The Panic Room Gravesend 3:
Games – Battle Masters, Hell House, Riddled, LOOP, Enigma, Marvelous Magic School and The Don's Revenge
23a St Georges Centre (Entrance via Princes Street)
Gravesend, Kent, DA11 0TB
WHAT 3 WORDS – ///games.award.shrimp
Google Map Link – https://goo.gl/maps/XY7KY5P9XqbV4Eu68
Don't Panic Gift & Game Store:
Games – Whodunit, Castle Of Memories, Dead Man's Chest, The Grape Escape, Panic At Customs
35-36 Kempthorne Street, Inside St Georges Centre (Opposite Boots)
Gravesend, Kent, DA11 0TA
WHAT 3 WORDS – ///daisy.castle.darker
Google Map Link – https://goo.gl/maps/2LetKLeDJX5jYxE48
The Panic Room Family Entertainment Centre: Now Open
Activities – Panic Stations, Mini Golf, Game Over Arcade, Augmented Reality Air Hockey & OVERLOAD
Inside St Georges Shopping Centre (next to Pure Gym)
5-10 New Road,
Gravesend, Kent, DA11 0AA
WHAT 3 WORDS – ///reach.tunes.cliff