Gravesend, Kent – The long-awaited Entertainment Center officially opened its doors to the public today with a ribbon-cutting ceremony by Mayor Peter Scollard.
Located inside the St Georges Centre, The Panic Room Entertainment Centre offers a wide range of fun and exciting activities for all ages. The center features a state-of-the-art Mini Golf, a laser tag arena, Escape Rooms, Augmented Reality Air Hockey, and a variety of other games and attractions.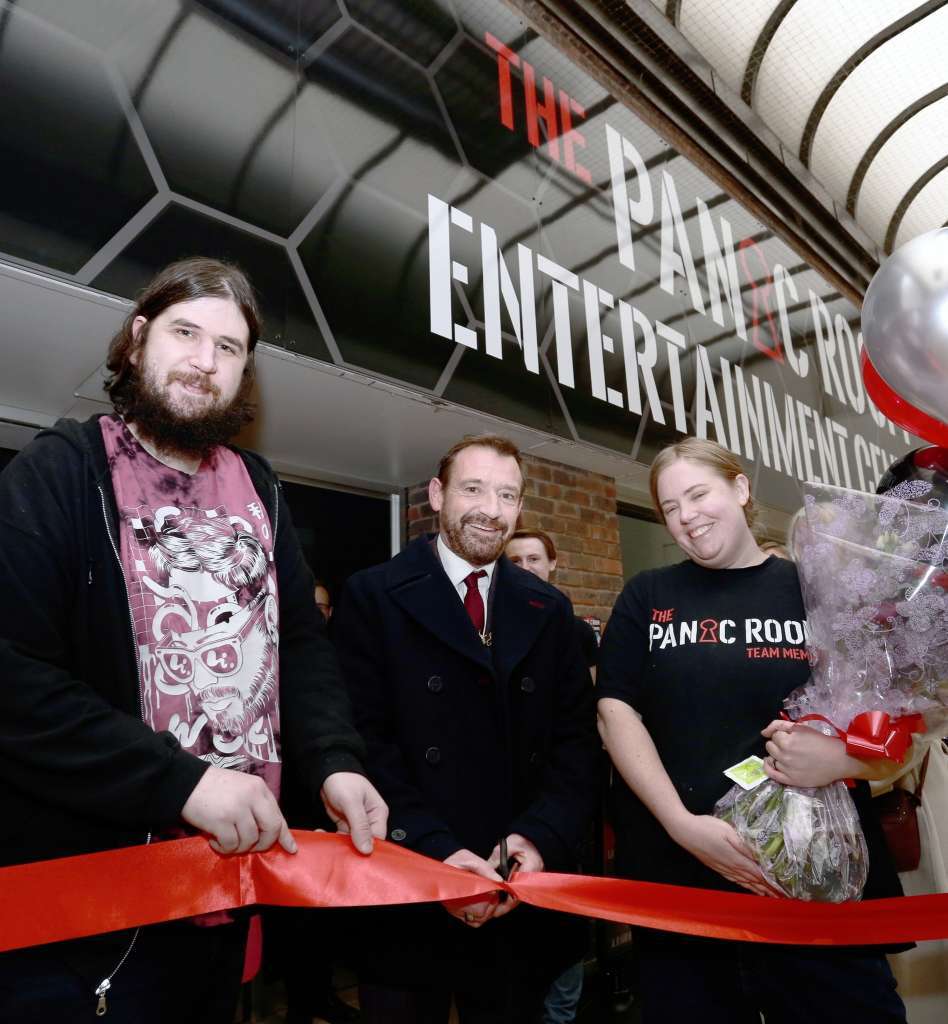 "We are thrilled to bring this new entertainment center to Gravesend," said Alex Souter, owner of The Panic Room. "Our goal is to provide a fun and safe place for families and friends to come and enjoy themselves. We have something for everyone, from the latest technological games to new exciting attractions from across the globe."
The ribbon-cutting ceremony was attended by local officials, community members, and members of the media. Mayor Peter Scollard praised the new entertainment center for bringing more fun and excitement to the community.
The Panic Room Entertainment Centre is now open daily from 10am-10pm and offers special discounts for party packages and exclusive venue bookings. For more information, click here or call 01474 450029.
 The activities currently consist of a state-of-the-art Mini Golf course that is the only one in Europe! Change the course in front of your eyes at the touch of a button.
Fancy something a bit more intense? Then our Cyber-Punk themed laser tag arena is the one for you! We offer private-only bookings for up to 12 players at a time. Even better, we now offer HYPER SHOCK as an optional extra where when you get shocked, you get shocked.
Feeling a bit competitive? Try out our revolutionary Augmented Air Hockey that brings the table to life and will blow you away.
Finally, it wouldn't be The Panic Room without an Escape Room!
This high-tech game is perfect for larger teams of 4-10, only you can stop the OVERLOAD
This is only the start for this Entertainment Centre however, now that the ground floor is complete with 5 different activities, construction will be started on the next floor which is 4 times the size and will host even more activities all under one roof.
The Panic Room would like to thank all of its project team, staff, and guests for all of their support and look forward to bringing many more years of entertainment right here in the centre of Gravesend.