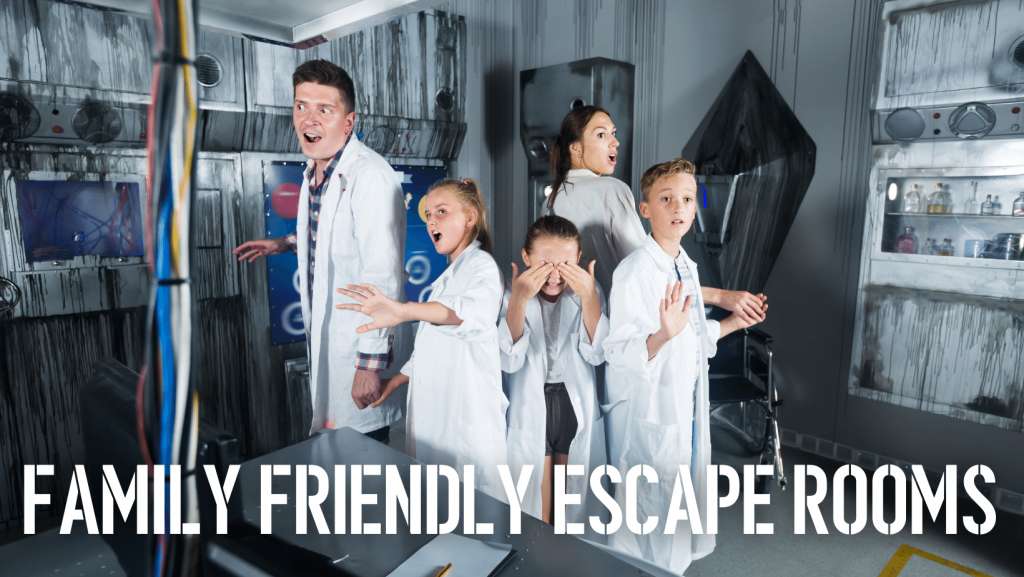 Looking for a family-friendly Escape Room experience? We have it all!
We know it's important for parents to find an activity that is suitable for kids of different ages and temperaments, so we ensure to assist with matching you up with the right Escape Room for you.
Most of our experiences are recommended for either 8 or 10+. This is primarily down to content but also takes into account difficulty.
An important thing to note for any children or family bookings is that if there are children younger than 12, there must be at least 1 adult in the room.
So what do we recommend?
If you are looking to go for a room that is an easier introduction to Escape Rooms, we would highly recommend The Don's Revenge. It contains a great mix of tactile puzzles, interesting padlocks to open, and item gathering.
Looking for something a bit more fairytale or whimsical? Then Wizard Of Oz is for you! These adventures are rooted in childlike wonder and discovery however they also present a challenge, so don't let the bright and beautiful aesthetics fool you.
In all rooms, we can adapt and assist as much as possible to ensure that you have a great time, there is no limit on clues, and we are always here to help, so never fear!
Do you have a wizard in training in the family? Then surely Marvellous Magic School is for you! Different from the others, this is a 75-minute experience which means there are even more puzzles and content than in a regular room. You'll need to work together to save a poor wizard who has been turned into an Owl. We guarantee it will be a real hoot!
Looking for other activities for younger groups or families? We also now have Panic Stations Laser Tag
Ready to choose your adventure? You can book below!
Not sure what to book? Feel free to speak to us on live chat (bottom left bubble), head to the contact page, call us on 01474 450029 or drop us an email to dontpanic@thepanicroom.net